Whether you're looking to buy human remains or vegan taxidermy, London's Satanic flea market has it all and then some. We took a trip to the Christmas event to see what it's all about…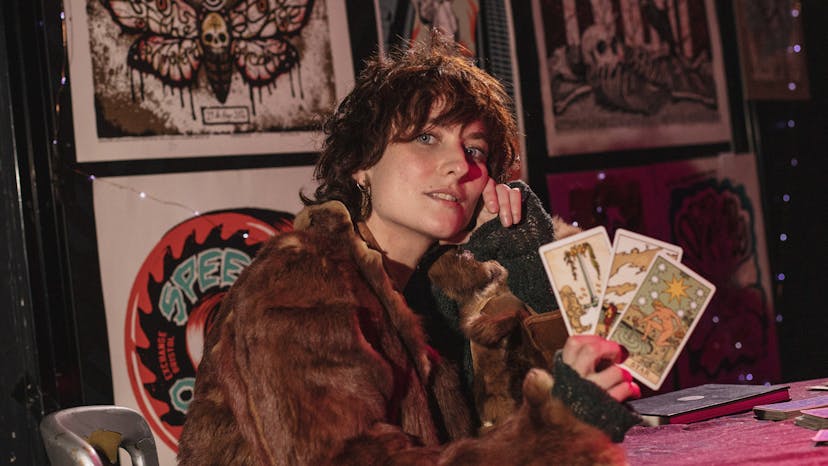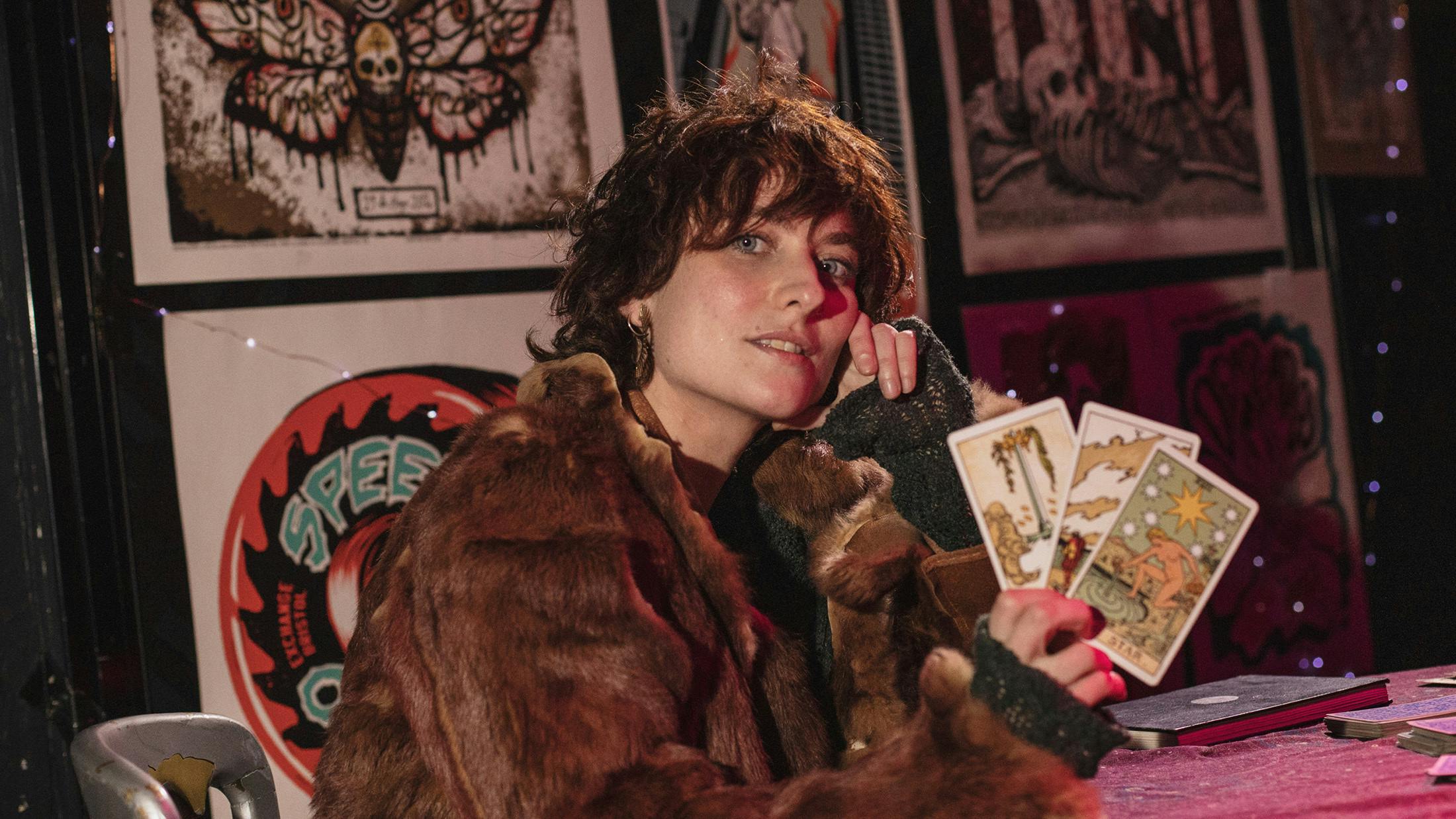 Words and photos:Chris Bethel
London's Satanic Flea Market is a marketplace of the macabre; it sells everything one would need to either become a hobbyist in witchcraft, find the appropriate clobber for an underground fetish night, or turn your house into a nightmarish grotto. Taking place in Islington's Electrowerkz, famed for its goth and industrial club nights, the market transforms the warehouse space into a maze of vendors peddling their homemade wares. In its relatively short lifespan, the bazaar for Beelzebub has boomed to cater for a resurgence in witchcraft, paganism and everything associated with the darker side of alternative cultures.
"We thought it was a joke but the universe took us seriously," says Jason Atomic, who co-founded the Satanic Flea Market with friend James Elphick.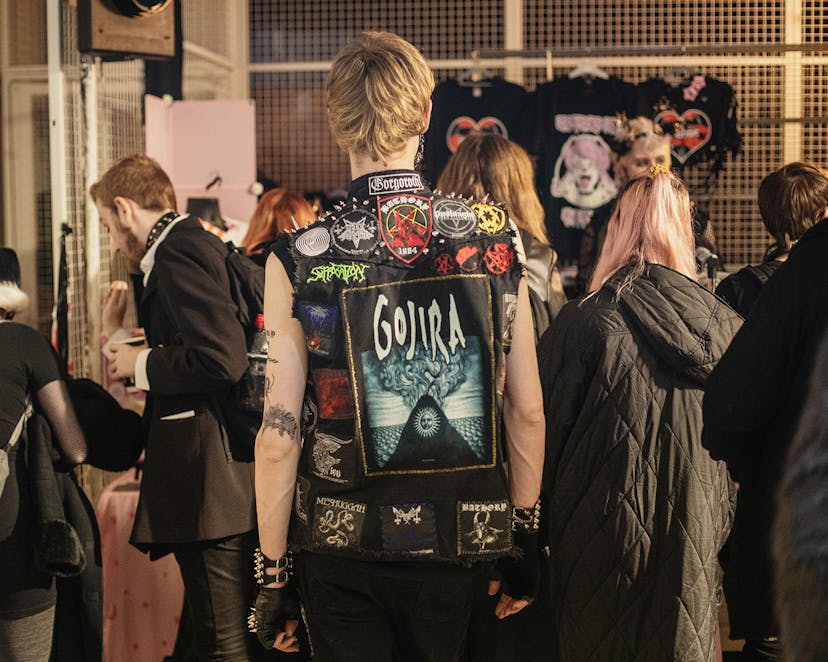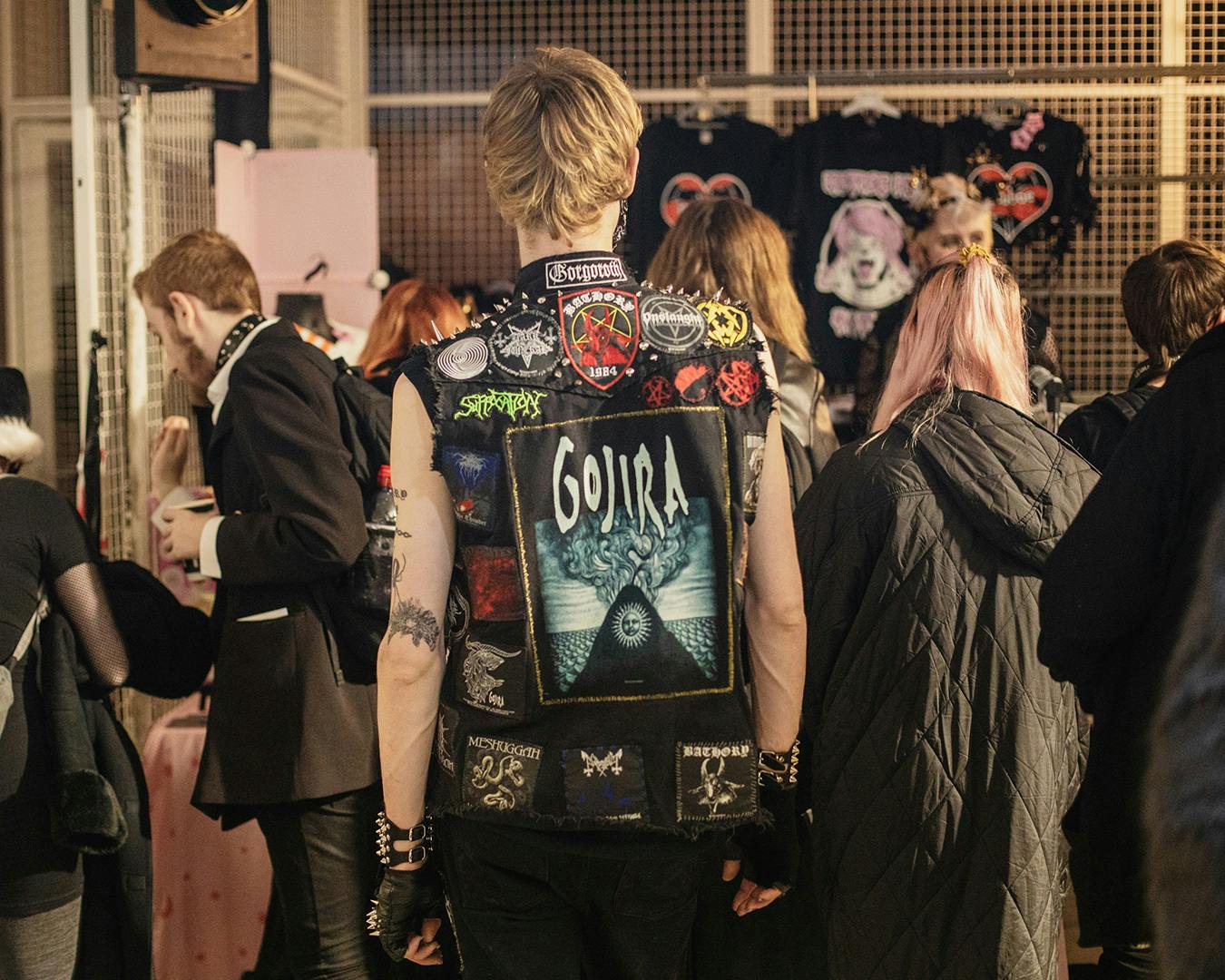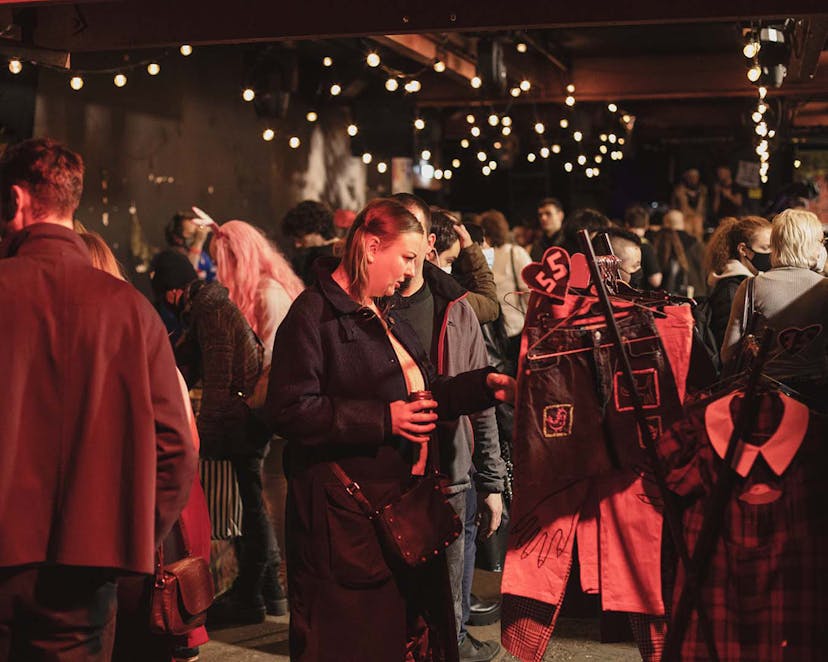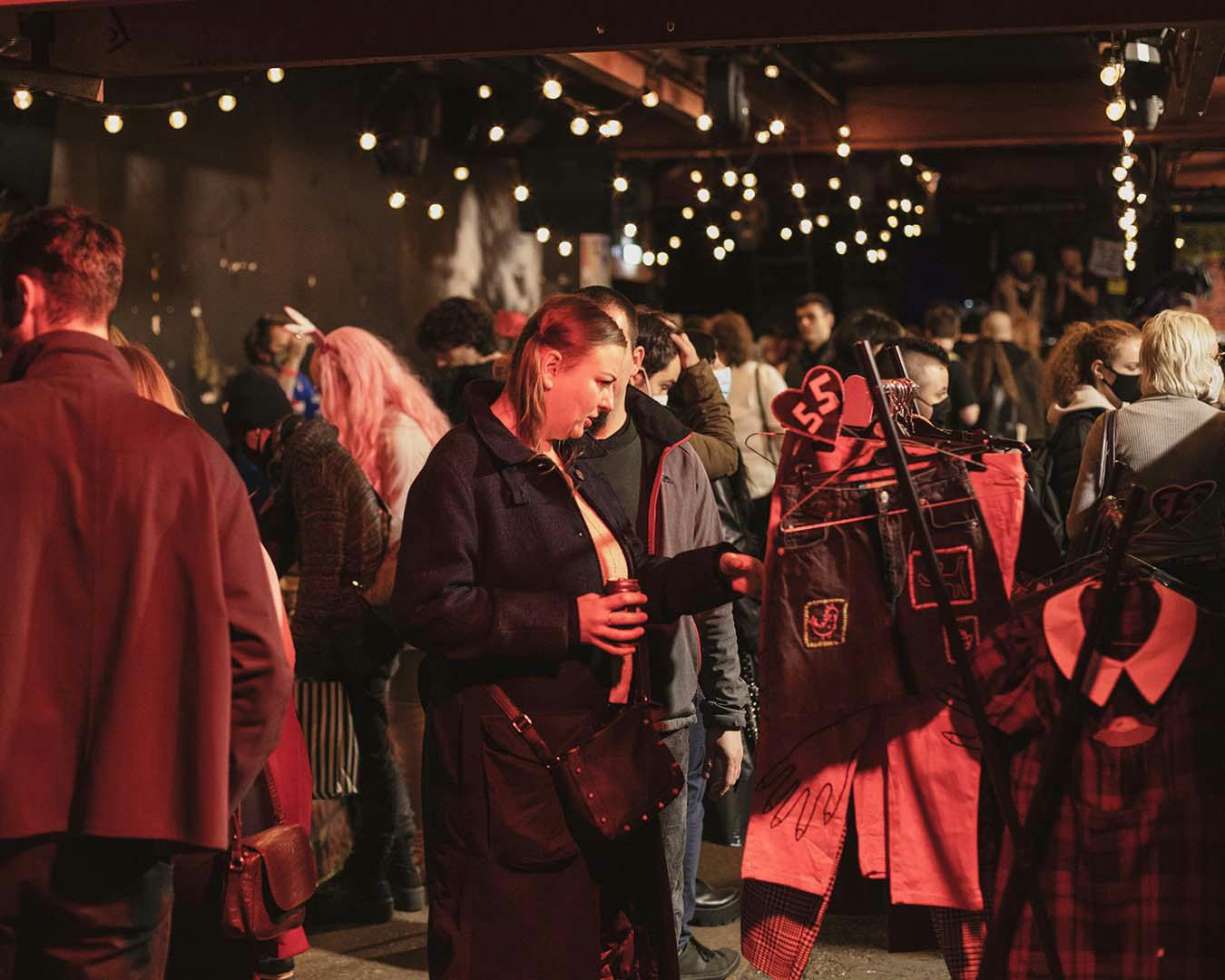 In 2015 they both worked on an art installation called Kids Bedroom, which was a tribute to a friend of Jason's, Kid Bonanno, who had recently passed away.
"We were looking at The Satanic Panic of the time and how the kids who were into heavy metal were branded Satanists," he explains. "So we did a room with old records, comics, my collection of Kerrang! magazines – which I had been buying since issue one – embroidered jackets, denims… basically making up an alternative kid's bedroom."
Perhaps understandably, Jason's dad didn't want the boxes of clothes, magazines and records taking up space in his garage, so the two artists decided to hold a market at the end of the show to sell the ephemera they'd collected. As luck would have it, other contributors to the show wanted to sell items too, and the Satanic Market was spawned.
"Next thing we know, there were 900 people queued around the block and it was the most popular thing any of us had done!"
The Satanic Flea Market has been running regularly ever since, hosting themed events around Halloween, witching holidays, and, of course, Christmas. Which is where we find ourselves…
Jason Atomic

Co-founder of Satanic Flea Market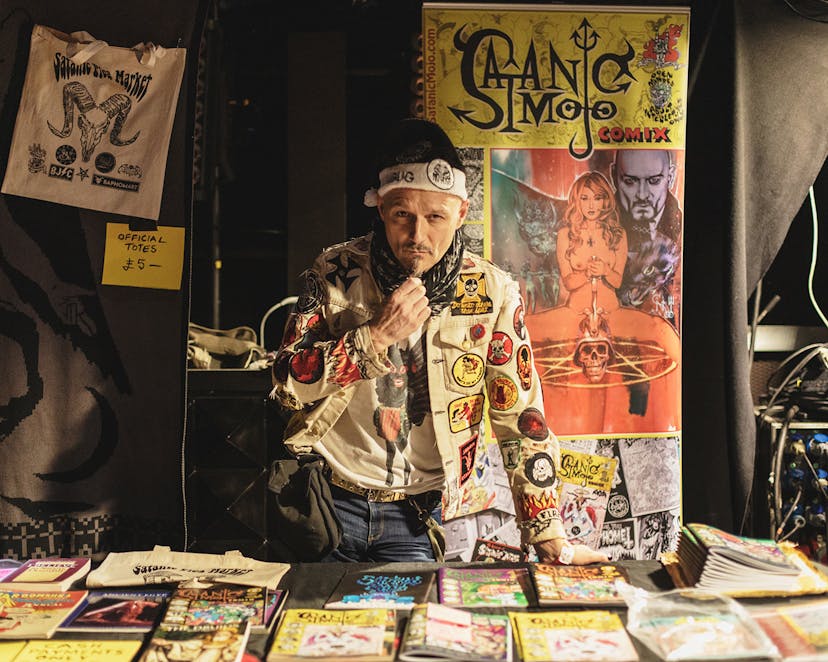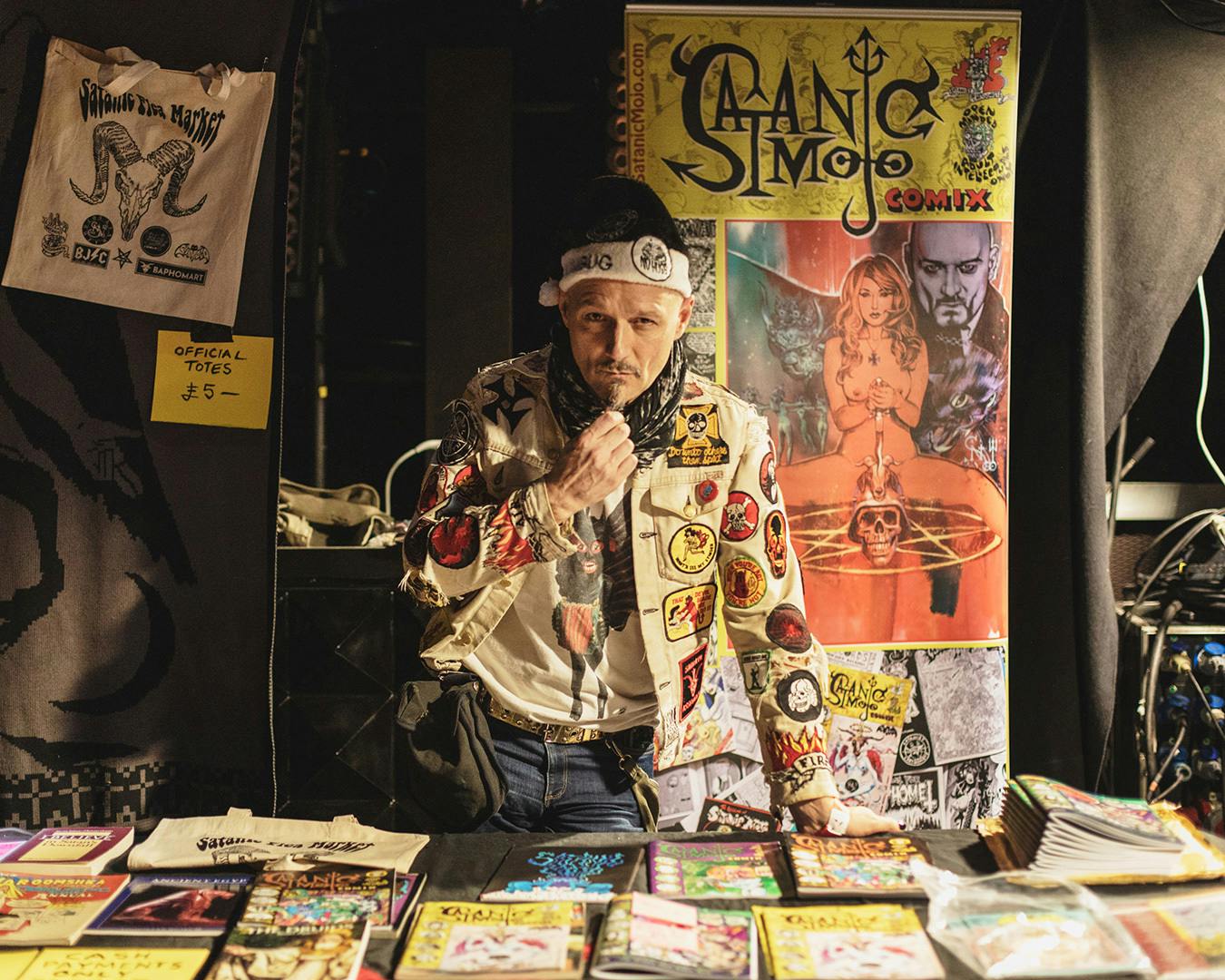 Tell us a bit about yourself.
"I run an art project called Satanic Mojo, which is an anagram of my name. One day I discovered that and it influenced my practice as an artist. I started a comic called Satanic Mojo, which is a take on San Francisco underground comics. That then spiralled into art shows, performances and all kinds of things."
Have many of the vendors been with you from the start?
"Quite a lot of them have been; we've got Henry Scragg upstairs, our bone dealer. He's probably our most popular store – he sells human skulls, shrunken heads, taxidermy rabbits, all kinds of stuff. You'll do alright to say hello to Henry; a lot of people come because he's here. Graham Humphreys – the movie poster artist who did our poster – is obsessed with buying skulls.
"We have a lot of tattooists and heavy metal record cover artists. It's a really weird thing, we didn't know when we started it, but it's tied in with a resurgence of interest in witchcraft and paganism. This whole community has grown up around the market, which is really exciting."
Why do you think the market is so important to the alternative community?
"The weird thing is that by putting 'Satan' at the front of something, it literally separates the sheep from the goats. You only get cool people with open minds who want to have fun. Wankers just won't come in the door, they won't pay the three quid and they won't do a thing with Satan on it. There's a barrier that just keeps idiots out and it's wonderful."
Henry Scragg

Curiosities From The 5th Corner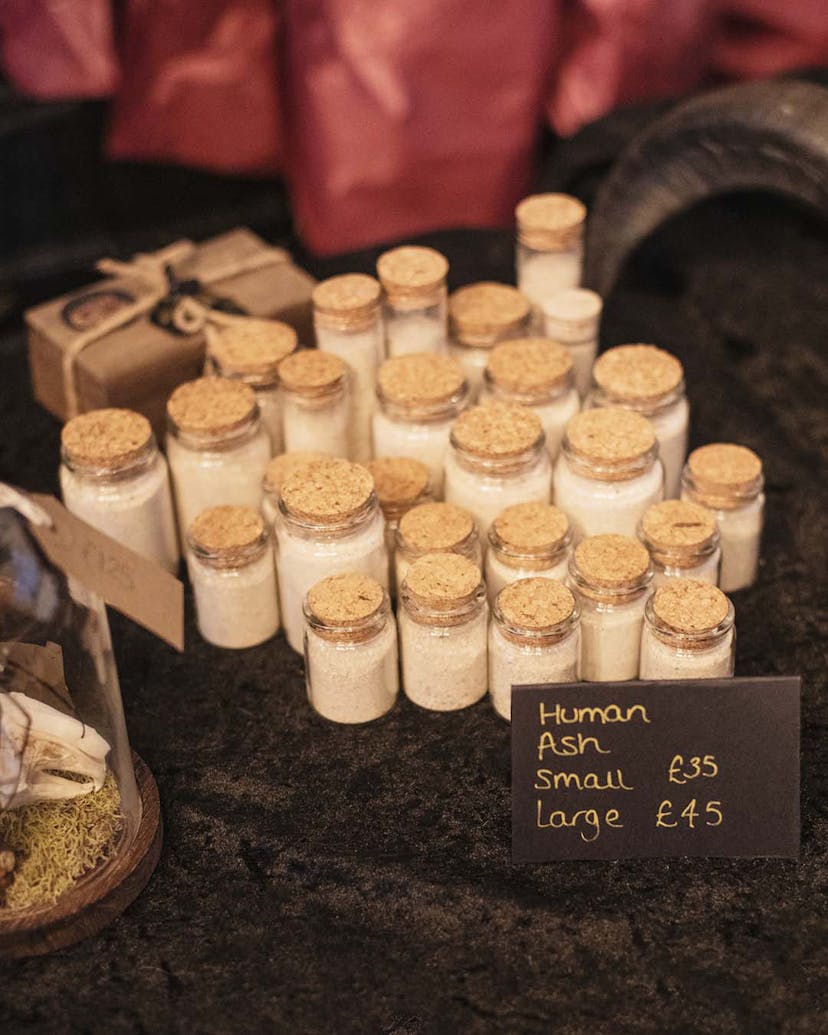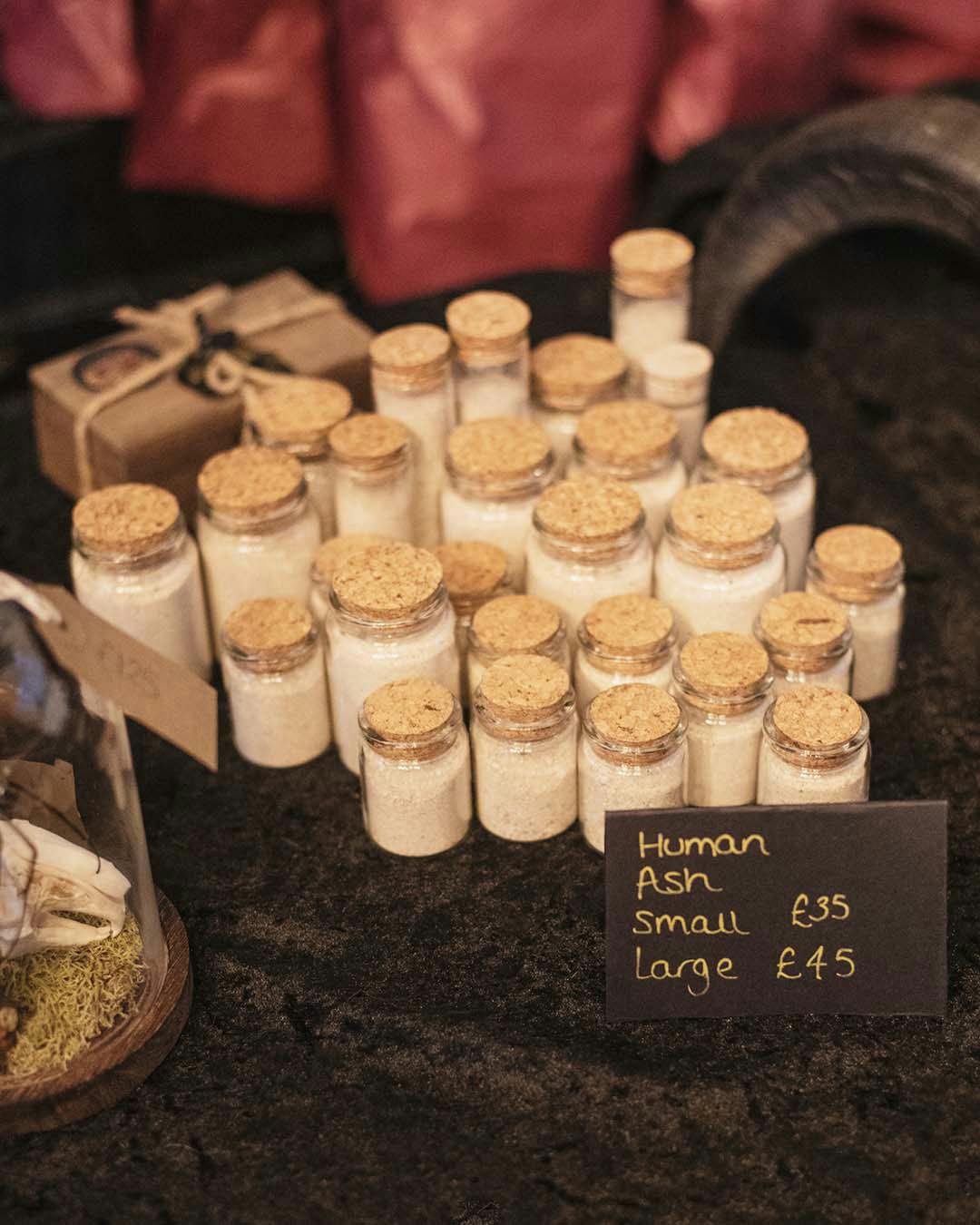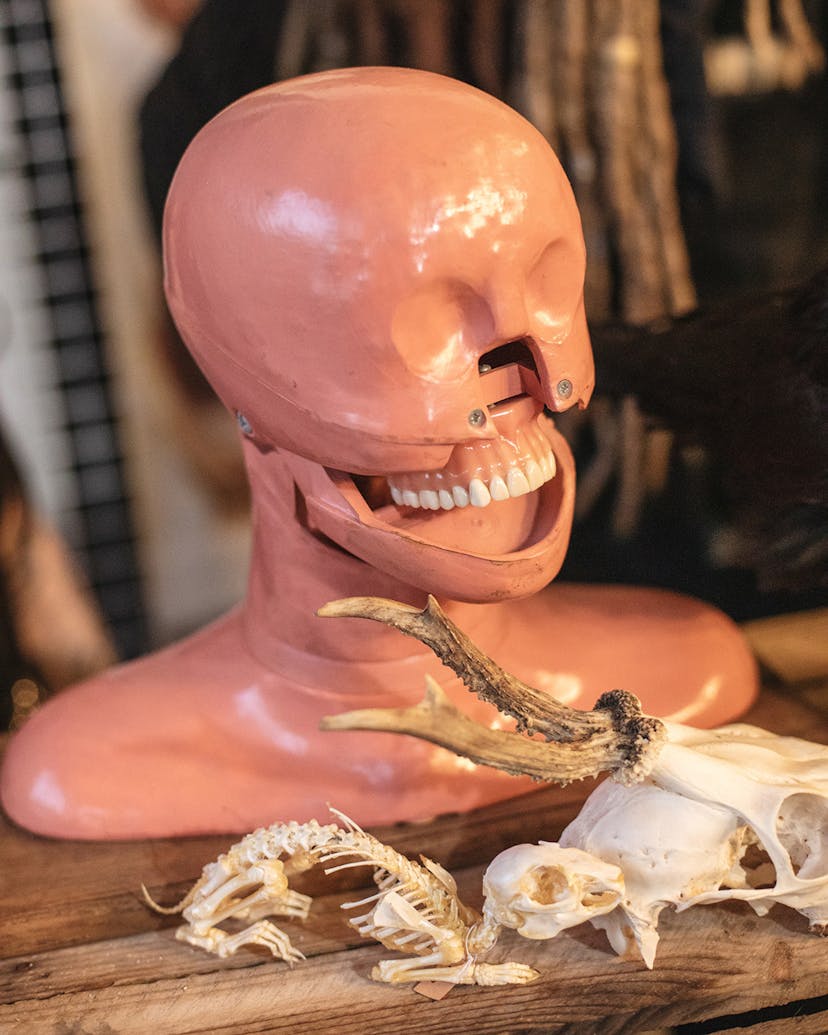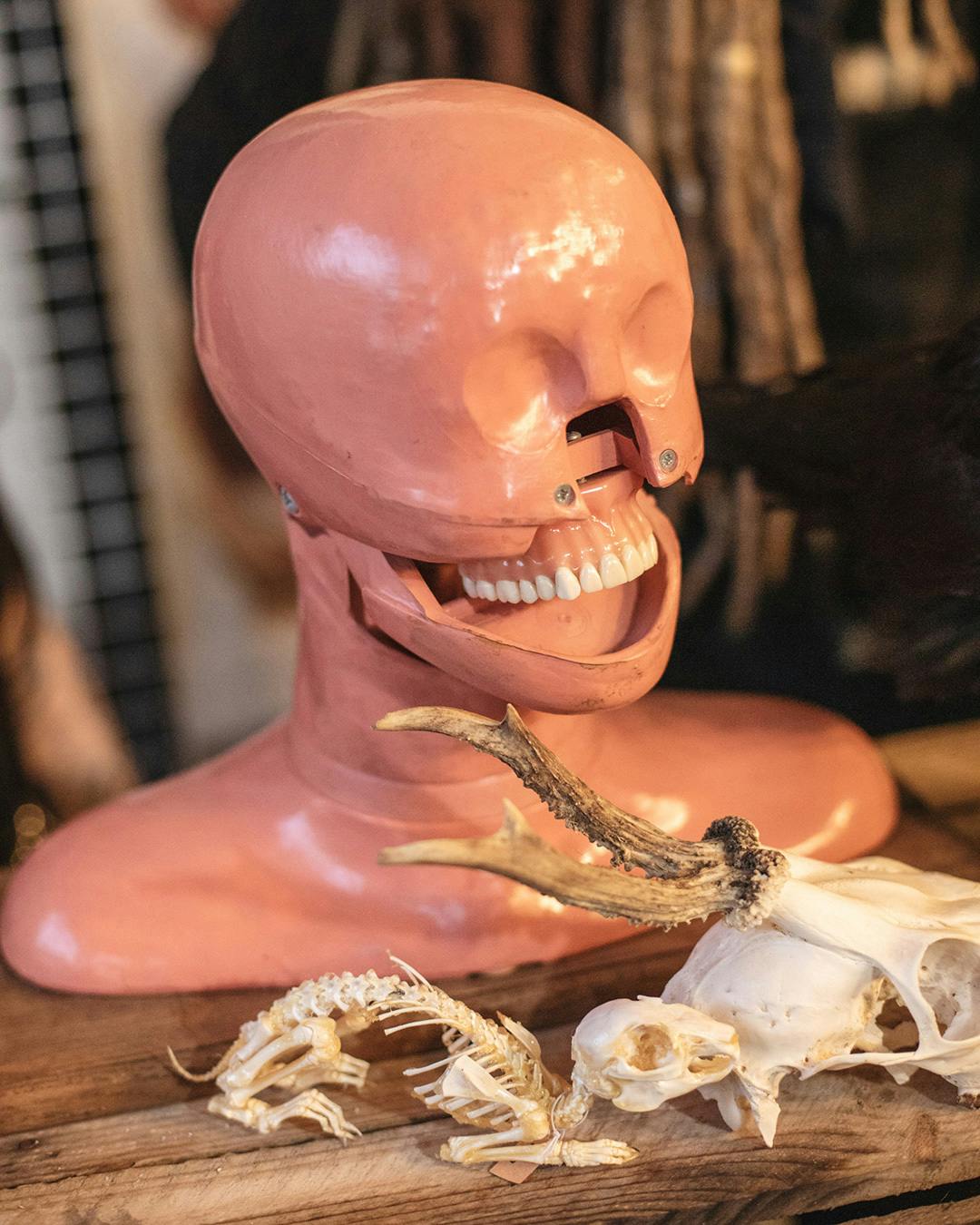 What's your stall all about?
"I basically deal in macabre curiosities. I tend to focus on anything that is either dead or to do with death. The main things I sell are human skulls: all real, no plastic."
Do you mind us asking how you source them?
"They all come from different places, some have been used in the medical field for training. Some I find in auctions, antique fairs and generally all over the place."
How long have you been running the shop and how long have you been involved in the flea market?
"I have a picture from the first Satanic Market of my daughter Ivy when she was just a baby, she's plonked on a table amongst the human skulls. She's seven now."
Do you have a specific clientele who are interested in the skulls?
"To be honest, you can never guess who is going to be into it. I've got some A-list celebrities dotted around the world. You can never guess who has a curious mind."
We're guessing you can't tell us which celebrities?
"You are correct. There are some who have millions of followers on their socials, and there are particular ones who collect dead babies that have been mummified. Obviously, they don't want their names being publicly known."
How does it feel to be involved in the market?
"I tried tattoo conventions before, but going back 15 or 20 years, the people with tattoos were alternative looking and alternative-minded, and a bit more open to this kind of stuff. That's not really the case anymore. This is the only fair I do now and the reason I do it is because you generally have open-minded people. If you look around, there's people wearing whatever they want to wear and there's no judgement."
Luke and Becky

Green Devil Designs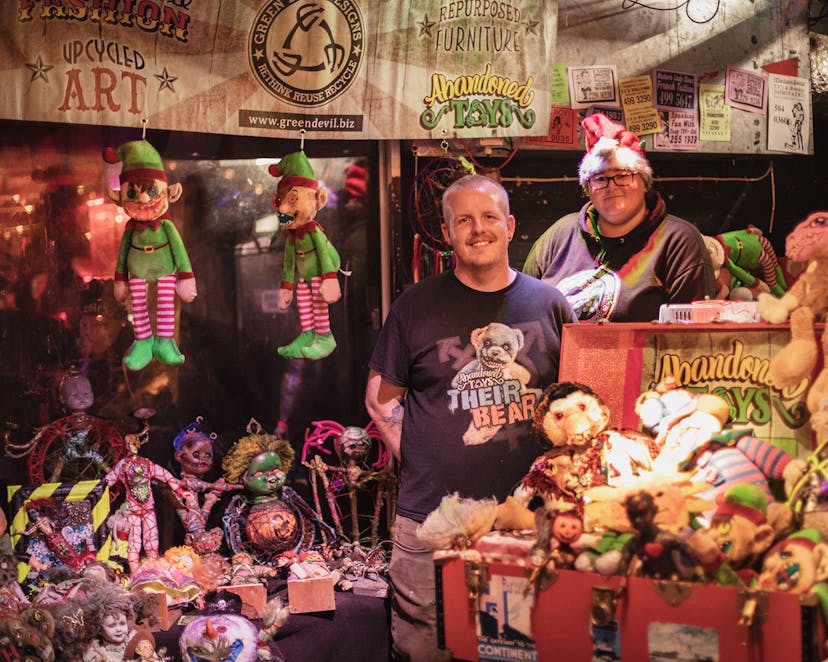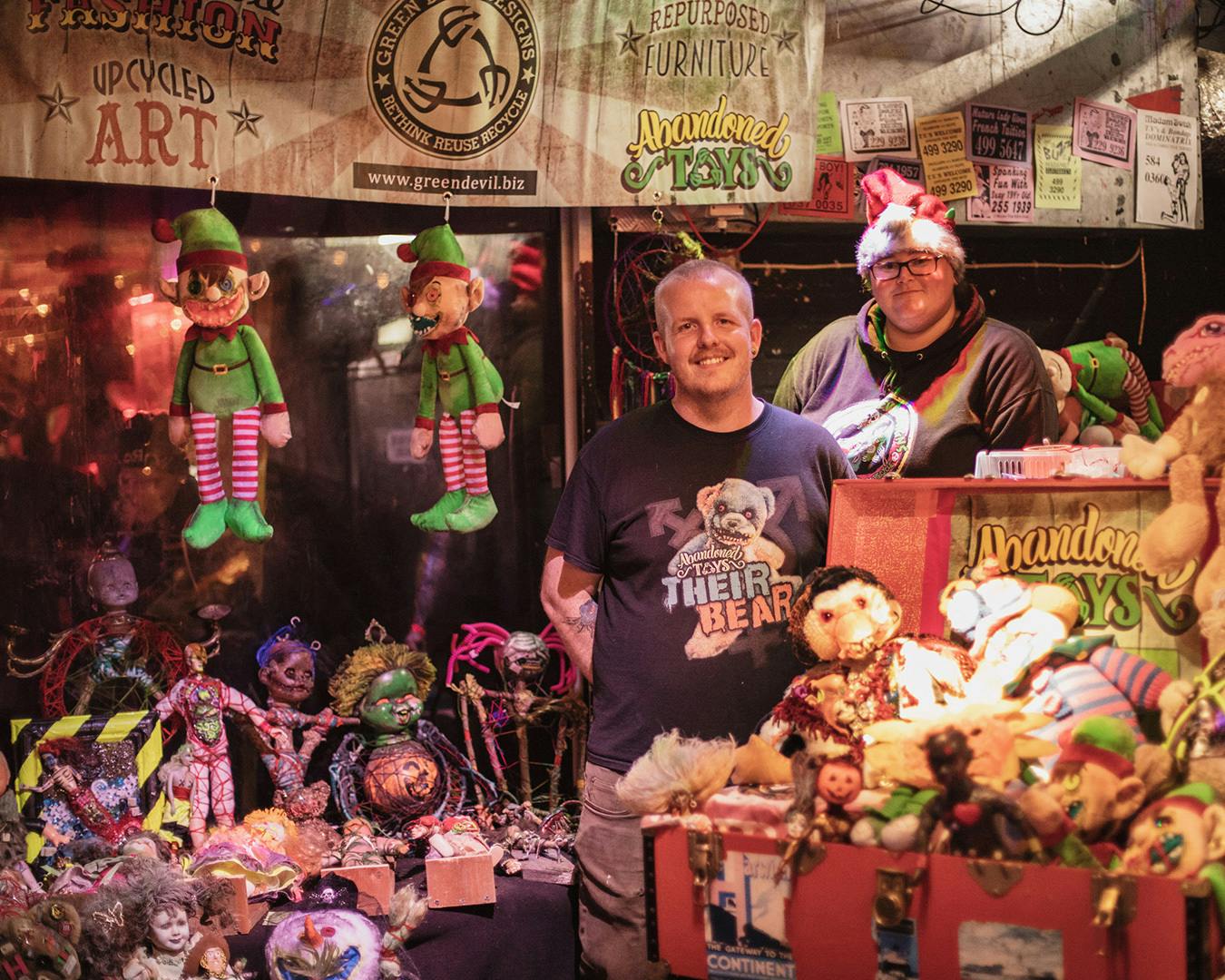 Tell us about your stall.
Luke: "We're artists and we like to recycle old toys into little terrors. I've been doing it for about six years. Becky has recently joined and it started because we found that a lot of people were throwing their toys away – they're so disposable. I discovered on a witchcraft journey that dolls are used to ward away evil spirits, so we thought they'd be helpful! We've made hundreds of them now."
Is this your first time here?
Luke: "August was our first time here and we absolutely loved it. We made so many friends, it just feels like we found our tribe."
Stellina Serpentine

Skin Sculptures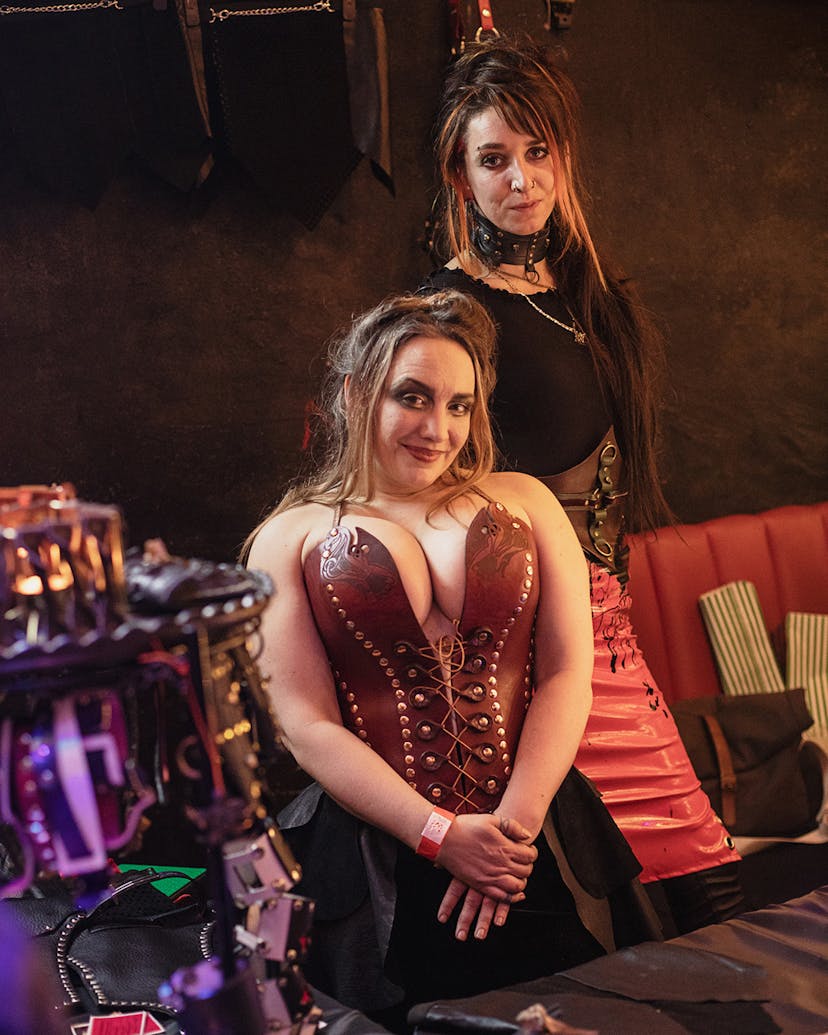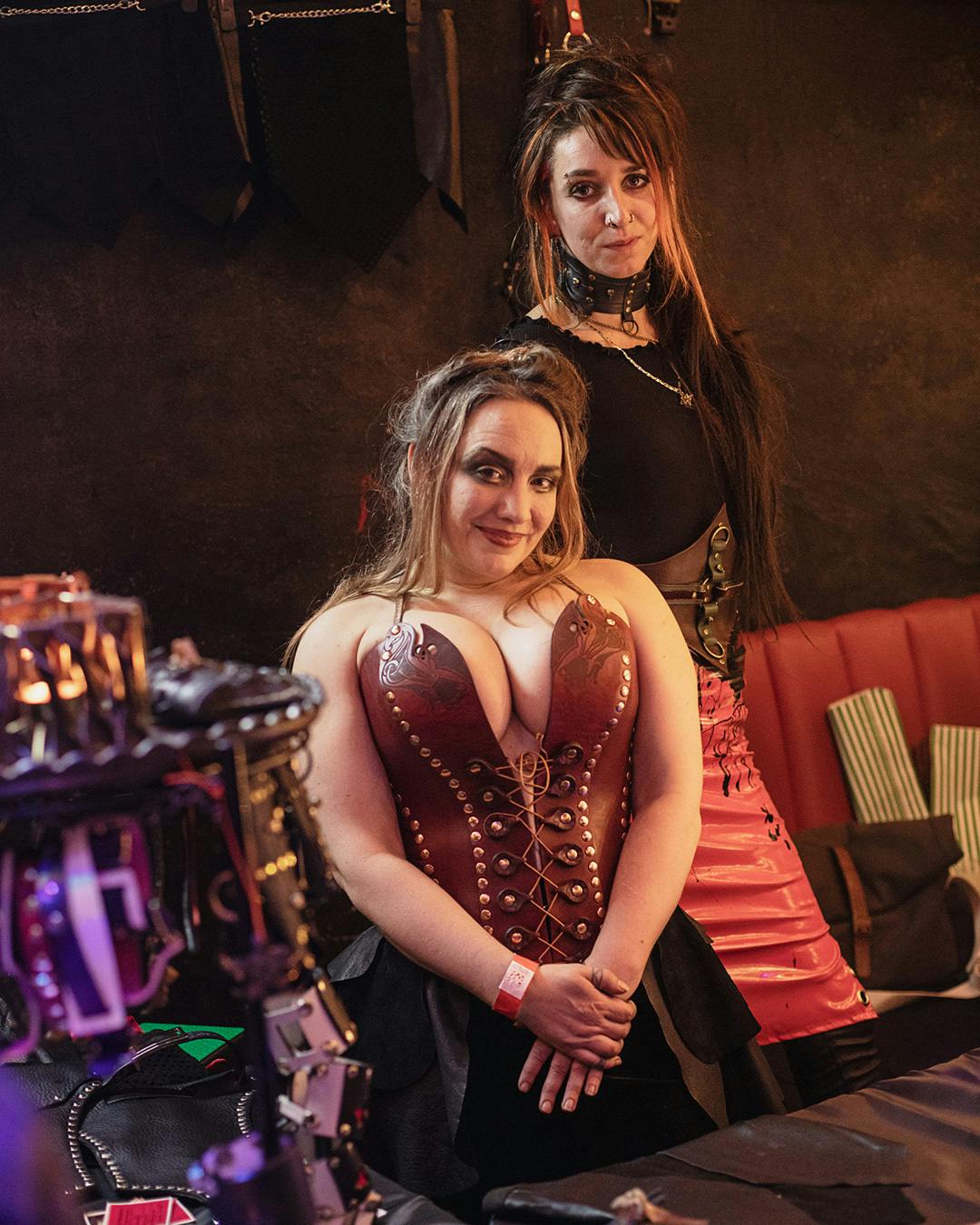 Hey Stellina, what do you do?
"I'm an armourer! I make leather goods using a Bronze Age technique. My apprentice is here also, and she likes to make things out of reclaimed leathers and bike parts. I've been making armour for about 20 years now; I started off with metal fetish-wear, but in more recent years I became more interested in leather. I'm also a fire performer and I wanted to make my own costumes, through doing that I got to the point where I was an artisan in Bronze Age leather armour! I'm a geek and I couldn't stop myself! The corset I'm wearing now, I made myself. It's based on the norse blood eagle."
What's the norse blood eagle?
"It's quite a violent ritual, actually, where the lungs are pulled outwards from the ribcage and turned into a pair of wings. This is obviously the more sedate version of that!"
Do you work with reclaimed materials?
"Either reclaimed leather or vegetable tanned leather from Italy. It's very important to us that we use the most ethically-sourced materials we possibly can, and we don't throw any scrap away. We make tiny cable tidies out of the offcuts, amongst other ideas."
Beth Hart

Sutured Specimens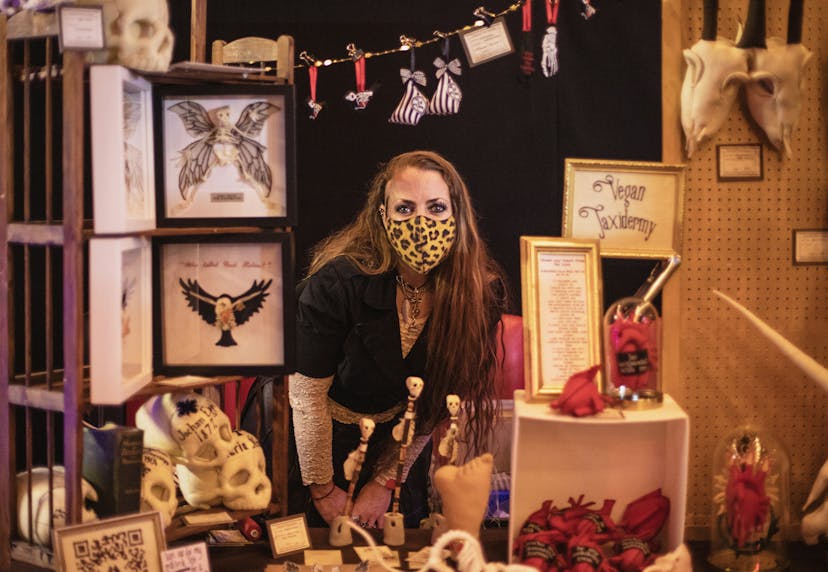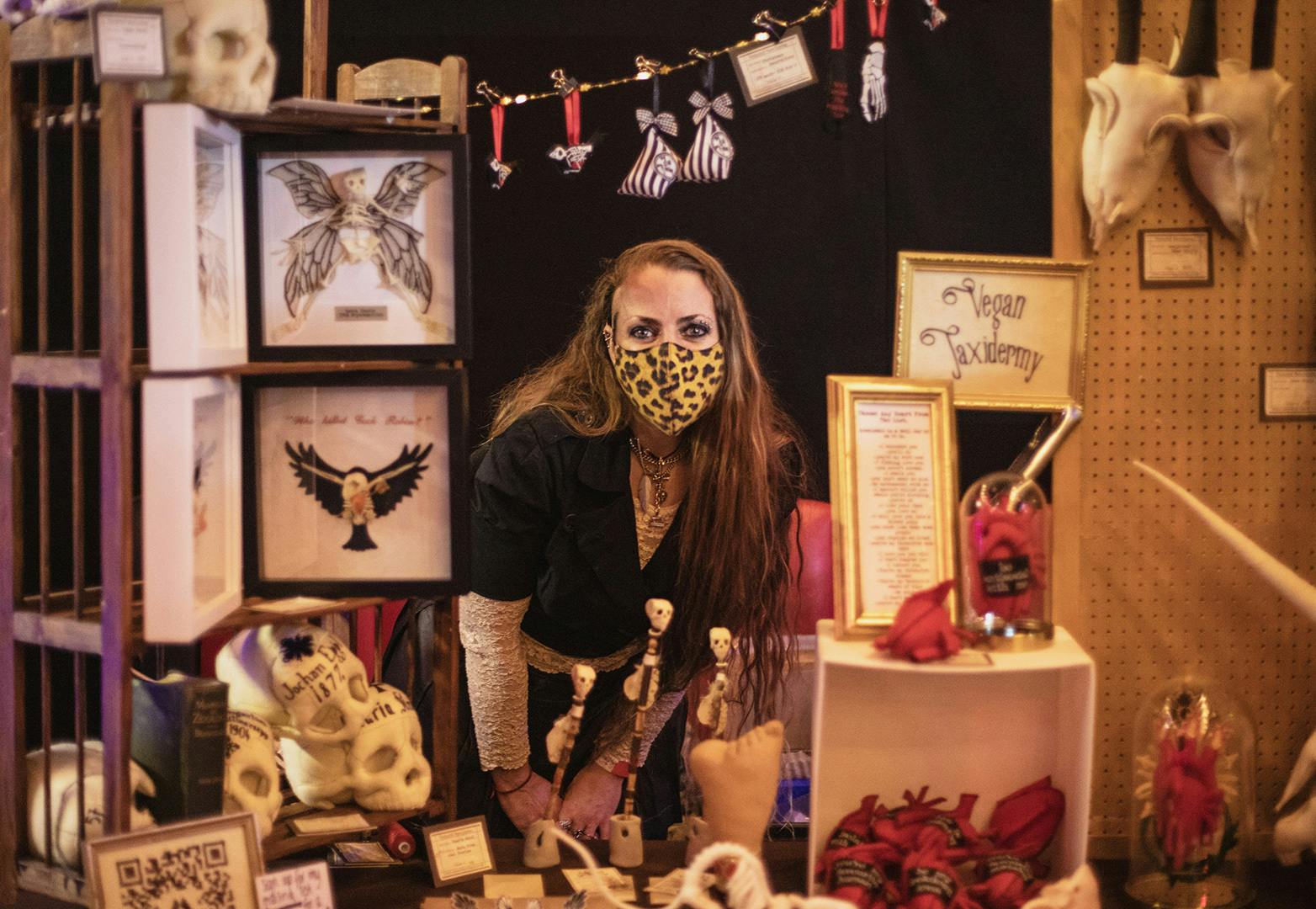 What's vegan taxidermy?
"It's ethical macabre! People like a bit of humour with their dead animals. I started off by making a skull doorstop for my cousin and it all kind of led from there. I then made some vertebrae, then other animals, and eventually a two-headed pug!"
How long have you been involved with the flea market?
"I've been coming for the past few years. This is my favourite market of the year, people get what I make here. We as alternatives couldn't cope without this market. I do others, as my work can fit in at vegan markets and craft markets, but this is always my favourite."
Ash Dawn Clarke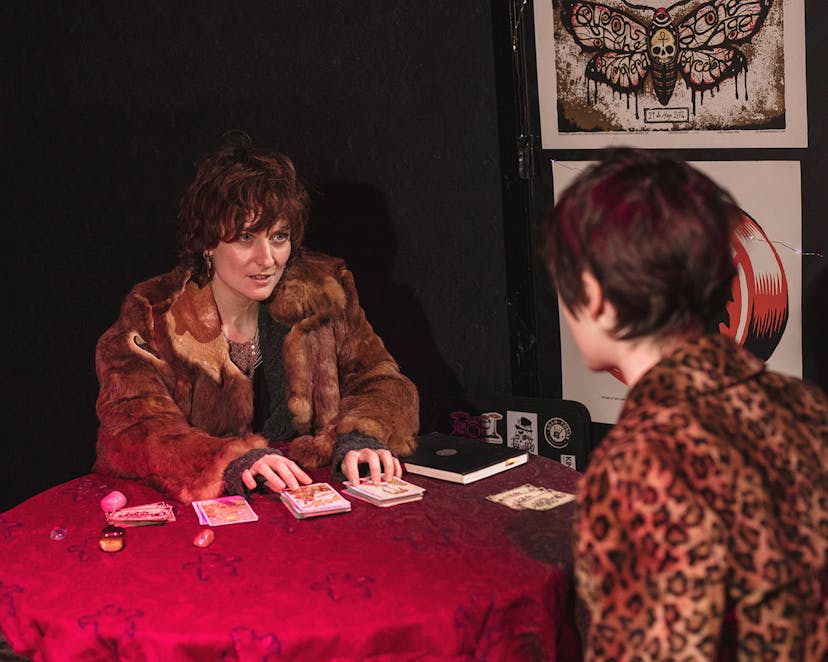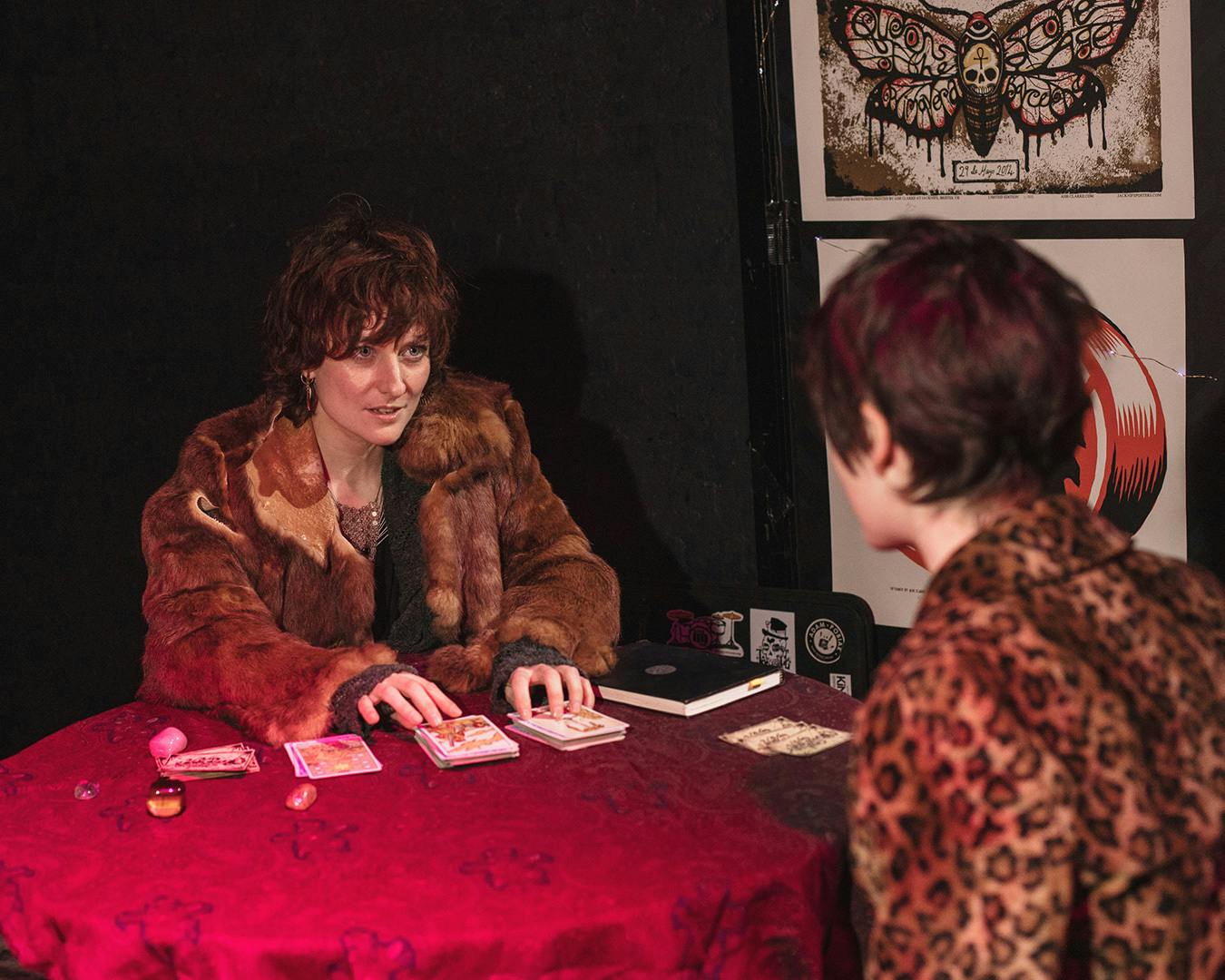 What are you doing here today?
"Today I'm here as a tarot reader! I'm an artist and performer first and foremost, but I've been doing tarot since I was in my early 20s. Later on I learned more about my family and my heritage, and it turns out my great-grandmother Rose was an exceptionally good tarot reader. She was a Barnardo's child, left on a doorstep as a baby and raised by a Romani family. That was when I thought this isn't something I just wanted to do for myself, it validated that I could open up my services to others. It's really nice having discussions with people, getting little glimpses into their stories and lives."
How important do you think events like this are for the alternative community?
"Hugely important, especially after the shit-show of a year we've all had. It's important for us vendors and performers to get together, exchange ideas and support each other. They also create a safe space for people – there's plenty of people here from the queer scene and the alternative community at large. Everyone's just mingling and they're able to get together, feeling like they can breathe."

PUBLISHED KERRANG 23 DECEMBER 2021